Apple in June 2020 introduced the latest version of its iOS operating system in Apple's virtual event, iOS 14, which is set to be Officially released on September 16, Today. iOS 14 is one of Apple's biggest iOS updates to date, introducing Home screen design changes, Widgets, updates for existing apps, Siri improvements, Maps, and many other tweaks that streamline the iOS interface. Alongside the latest iOS version, Apple is releasing iPadOS 14, watchOS 7, and tvOS 14 later today.
This iOS 14 software has added features like folders of organizing your apps, widgets for quick information, and personal life experiences powered by on-device intelligence that serve up just the right thing at the right moment.
Features :
1.  Home-screen
The home app helps you to manage your smart home intelligently. App library, new space at the end of the Home screen pages that automatically organizes all your apps in one simple and easy to navigate view, Hide app pages, and zoom out all the app pages.
2. Widgets
Widgets on the home screen have been totally redesigned to give you more information at the peak time- now you can add to your home screen of different sizes and wherever you wish. A smart stack of widgets intelligently archivist based on the apps will show you the right widgets automatically at the right time in your day.
3.  Picture In Picture
Now you can keep continuing watching movies or continue your Facetime call while you are using another app.
4. Siri
Siri is an essential way to get information and get things done. It has over 20x more facts than just three years ago. Siri can help you find the answer to a broader set of the question by using the information across the web. You can send your audio messages with Siri.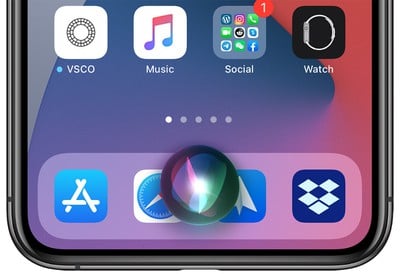 5. Messages
Keeping in touch has never been most essential, so iOS 14 gives you new ways to stay connected to the conservation that matters most, keep track of the group conversation, and can pin up to nine of your most important conversation to the top list so that you can easily get to them. By adding Memoji or an emoji, you can give you give your group conversation a visual identity. You can mention someone to message and when you are mentioned then only you will receive the notification.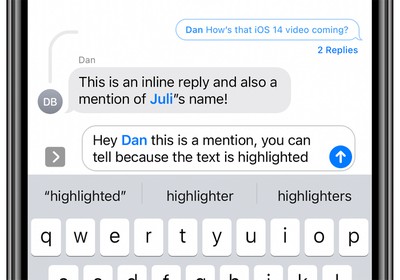 6. Inline replies and New Memoji styles
Now you can reply directly to a specific message in a group conversation, along with new-age options and face coverings choose from 20 new hair and headwear styles to reflect your hobby, profession, and personality is added.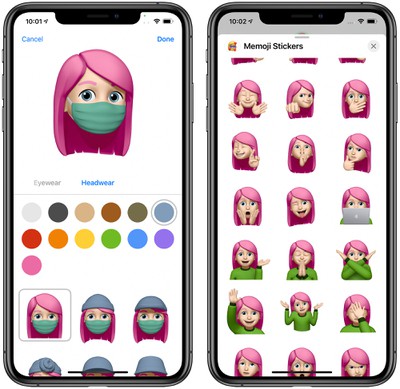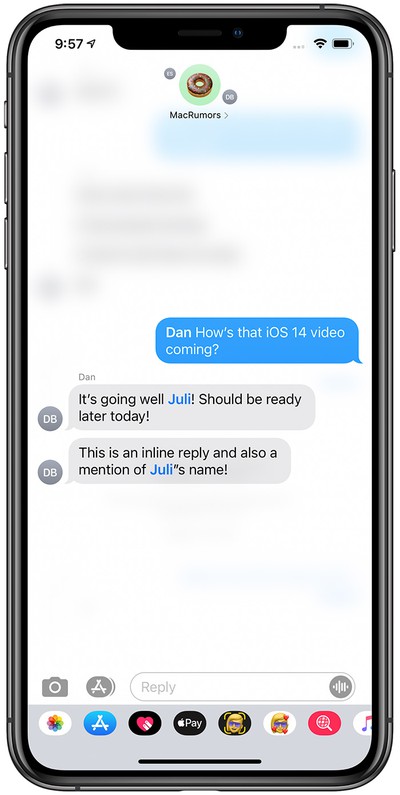 7. Maps
Apple maps have improved by leaps and bounds and are a formidable rival to Google Maps. With Maps in iOS 14, it's easier than ever to find great places to go and new ways to get there. Now you can get cycling direction using bike, lane, paths, and roads. You can be notified that the streets are busy, steep passages when planning your trip. "Plan your trip with charging stations along the way you travel". It has provided the guide when saved and automatically update when new places are added.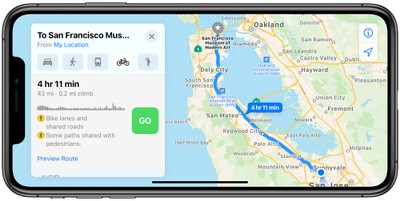 8. Translate
Conservation across languages is difficult so to make it easy, natural a new translating app is designed for conservation across 11 different languages. You can save your translations in the Favorites tab for easy access later. You can enlarge translated text in landscape view, making it easier to read and more effective at getting someone's attention.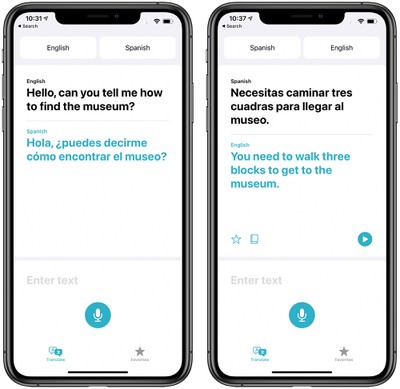 9. Privacy
Privacy is the fundamental human right so iOS 14 has given more control over the data you share and more transparency into how it's used. You can have the information on the app store to help you to understand the privacy practices of every app before you download it.
10. Car keys and Carplay
Now You can unlock and start your car with the iPhone. There has become a relationship between the car and your iPhone. Sharing keys with your friends and family has become easy. You can customize controls and create restricted profiles, perfect for new drivers also.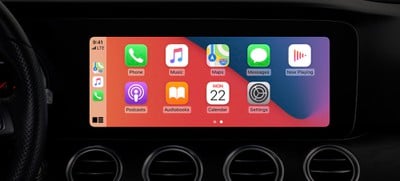 11. Airpods
This is a magical listening experience with iOS 14, that magic has some new tricks, whether you are listening to music, watching a movie it brings sound wherever you go. You can adjust your Airpods audio to account for hearing differences. Here, Headphone accommodations amplify soft sounds and can tune for your individual hearing, to help music, phone calls, and more sound crisp and clear.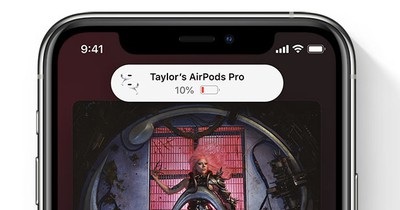 12. Audio Sharing For Apple TV
If you connect two sets of Airpods to your Apple TV 4k then you can enjoy movies and shows with someone else without disturbing others.
13. Safari
Web browsing should feel powerful, fast, and private. So, with iOS 14, Safari is more responsive and capable than ever, while giving you new ways to protect privacy. Safari can translate websites in different seven languages. Safari warns you if a password you use is not secure.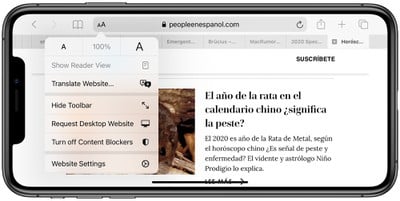 14. Battery
It works up for five hours even after your iPhone battery runs out. New battery notifications conveniently let you know when you need to charge your Airpods.